Assalamualaikum w.b.t.,
Institute of Fatwa and Halal (IFFAH), Universiti Sains Islam Malaysia (USIM) was approved on January 9, 2019.
IFFAH combines two centres of excellence, the World Fatwa Management and Research Institute (INFAD) which began its operations on May 26, 2003 and the Institute of Halal Research and Management (IHRAM) which began its operations on January 1, 2010.
By maintaining the existing functions of INFAD and IHRAM, IFFAH aims to create a niche holistic expertise globally that benefit the public in regards of fatwa and halal. IFFAH is committed to USIM's aspiration towards the Barakah campus through the integration of Naqli and Aqli knowledge in both areas.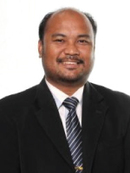 PROF. DR. AZMAN AB RAHMAN
Director,
Institut of Fatwa and Halal